Reading Strategies Ongoing Assignment
Today, we read our personal novels for the first 15-30 minutes of class. I asked students to pay close attention to all of the story elements such as major events, characters speech thoughts and actions, settings, etc.
Then I led the class as they explained to each other in a proudly organized way all of the ins and outs of the reading startegies we started the year with: Prediction, Visualize, Connect, Question, Clarify, Evaluate.
Students were then asked to pick two strategies to complete for the reading they completed in classs today.
For instance, attached are some examples of student work completed.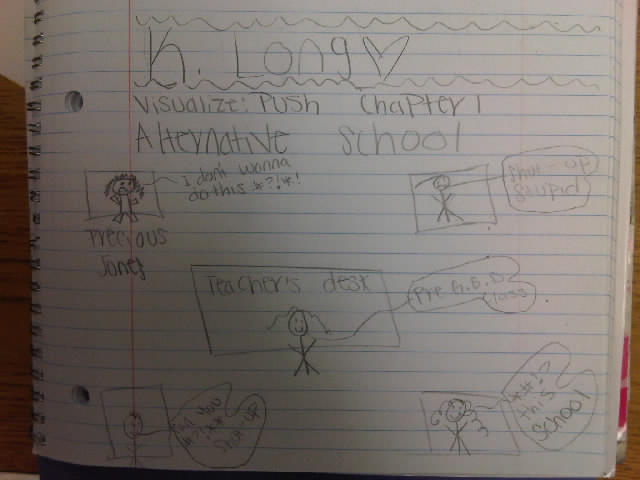 Kimberly described this next one this way, "I drew it because the whole book is based on the elements: water, fire, wind, spirit, and earth. I drew the moon because most fo the story happens at night."